Introduction
We've blogged previously about how NELSON is accelerating the delivery of digital and data services for the Royal Navy (RN). We've explained our user-centered approach, and how we're coordinating our work across multiple teams. These are multi-disciplinary teams formed of the appropriate skills from across the DDAT job families.
One of the really important roles in these teams is data scientist. Within NELSON, most of our data scientists come from the Defence Science and Technology Laboratory (Dstl). Dstl is a UK government agency delivering high-impact science and technology (S&T) for the UK's defence, security and prosperity, with expertise in a wide range of S&T areas, including Artificial Intelligence (AI) and data science. Part of Dstl's role is to act as a trusted interface between MOD, wider Government, the private sector, academia and allies to provide S&T support to military capability delivery and cooperation – and the Dstl data scientists embedded in NELSON do exactly that.
In this blog, I aim to give a bit of insight into the type of challenges and activities that NELSON data scientists are working on.
Project delivery
As others have brilliantly described, data science is a team sport and we're careful we get the right mix of skills to deliver a project. More often than not, our data scientists will be part of multi-disciplinary teams, working alongside delivery managers, technical architects, user researchers and so on. There are a broad range of projects underway in NELSON, which present some really interesting data science challenges. Without going into details of specific projects, some examples of the problems we're working on are:
object detection and classification (or 'recognition' in RN language!) in imagery
optimal tasking and routing for Navy survey vessels
predicting fuel requirements and developing re-fuelling strategies
analysing network traffic to understand normal and abnormal behaviour
predicting engineering component degradation and failure
Data investigations
We've blogged before about our First Looks – a pre-discovery activity we use to scope an area before investing money, time and effort into a full discovery. During a First Look we often encounter a problem owner who has a user need which could be met by exploiting an existing data set, but the problem owner can't easily access the expertise to test this out. Sometimes it's hard to really know how useful that data set is without taking the lid off the can of worms and having a look inside – it's only by doing this that you can learn!
So we've developed a data investigation service for the Navy. This is a free-to-use service where we provide an initial analysis of a dataset to understand the opportunities, strengths and limitations, all with the aim of giving problem owners a much better understanding of what might be possible.
Sometimes this will be really positive, and the problem owner can directly use the outputs we produce in their day-to-day work. In other cases we can give them confidence that there is a viable data science approach, so that funding can be sought and a proper project kicked-off. Equally, there are times we find that the data is not complete or good enough quality to answer the questions posed. In these cases, we help the problem owner understand their options, having only invested limited time and money. This is all about reducing uncertainty as quickly as possible.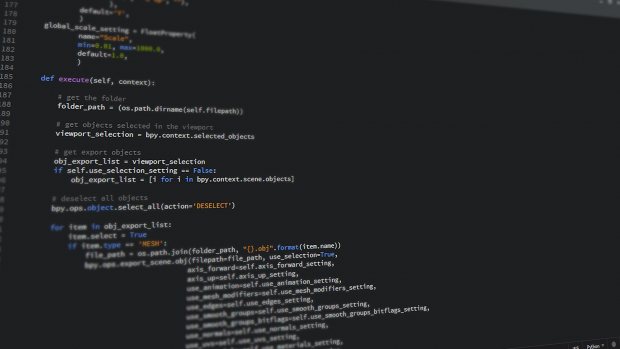 Advice and support
Another big reason for NELSON having a data science capability is to support the wider Navy in its approach to data exploitation. Navy personnel have fantastic knowledge in a vast range of subjects, but are not expected or trained to have deep data science expertise. This presents a challenge as the Navy seeks to undergo digital transformation and become a truly data-centric organisation. To support this, we provide independent advice to Navy personnel, helping them be 'intelligent customers' when it comes to defining, developing and buying capabilities with data science components.
Building the foundations
Although NELSON is focused on delivering value to users, sometimes this isn't immediate. We know from experience that it can take a long time to collect suitable data sets, or to establish a streaming pipeline and application programming interface (API) for complex data types. In addition, there are some applied research questions which are too big to be solved by an individual delivery project. For example, how do you assure machine learning models, particularly when employed in safety-critical systems?
We are proactive in doing some of this hard work, using our knowledge of the Navy enterprise to lay the foundations for the future. Often this supports colleagues in Dstl by providing some real context for their research, which in turn can be transitioned into operational capability via Navy Digital and Defence Digital.
Partnering and collaborating
Last but not least, we recognise we are only a small part of a large data science community. We invest significant effort into partnerships and collaborative activities to enable the Royal Navy access the best ideas wherever they come from. We're working closely with international allies, in particular forming a close collaboration with our colleagues in the US Navy, to share and learn from each other in pursuit of our common goals.
We actively look to collaborate with industry, academia and the government scientific community, typically through Dstl's research programmes and the Defence and Security Accelerator. An example is the Intelligent Ship project, which is looking at how novel and innovative AI and machine learning tools can be integrated and team with human decision makers within future warships.
Looking forward
We hope this blog post has given you a better understanding of data science in NELSON, and in particular the importance of this being a team effort. This applies at the micro level, where we need to form truly multi-disciplinary teams to make real progress in solving our Navy user's problems, and also at the macro level. Data science and AI offer so many opportunities for the RN, but also many challenges, and it's only by working in partnership across the military, government, industry and academia that we're going to rise to these challenges and seize opportunities.
With this in mind, if you like what you've read and think there's an opportunity to work together, we'd love to hear from you. Get in touch with us at navyiw-nelson@mod.gov.uk.